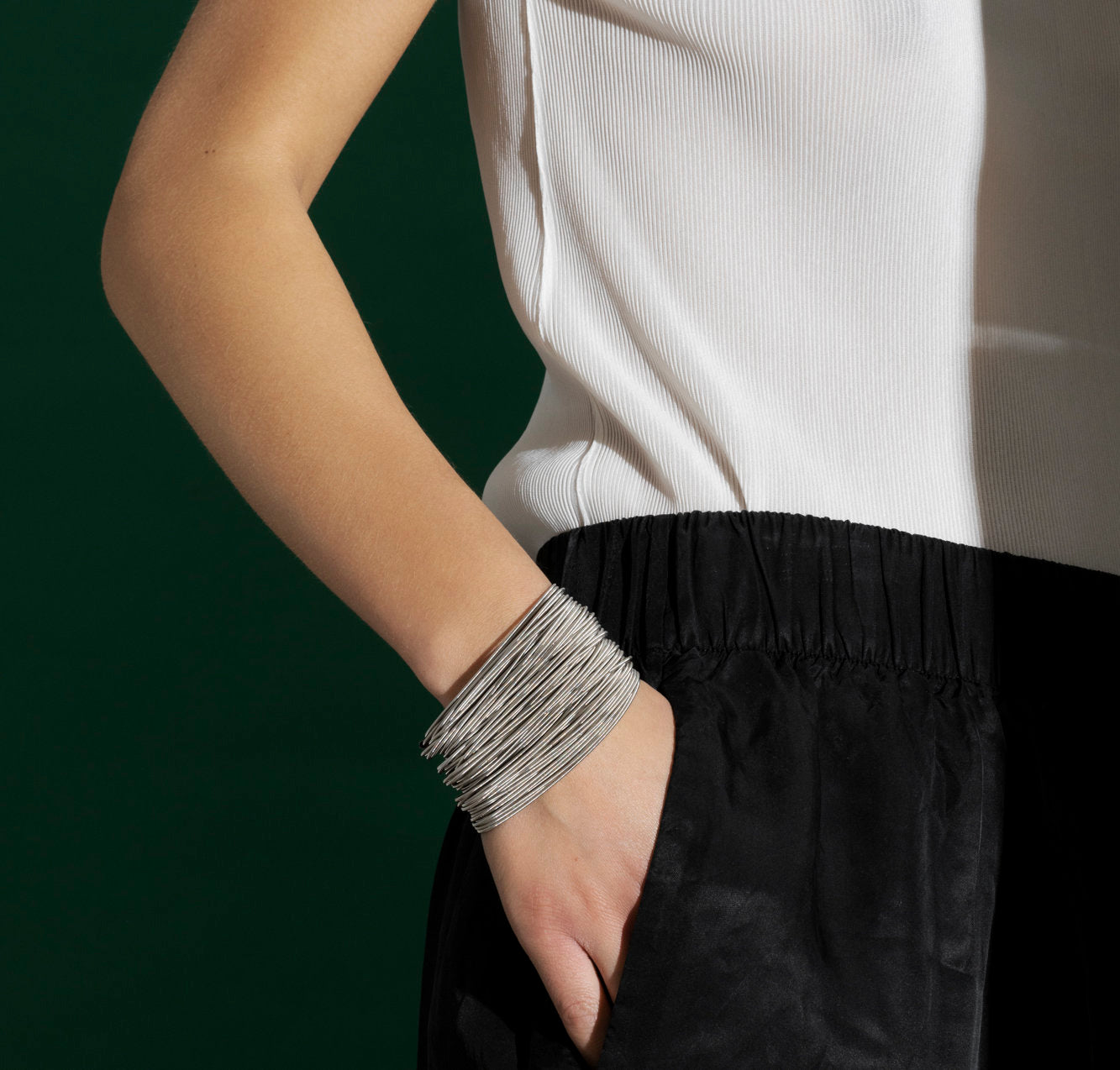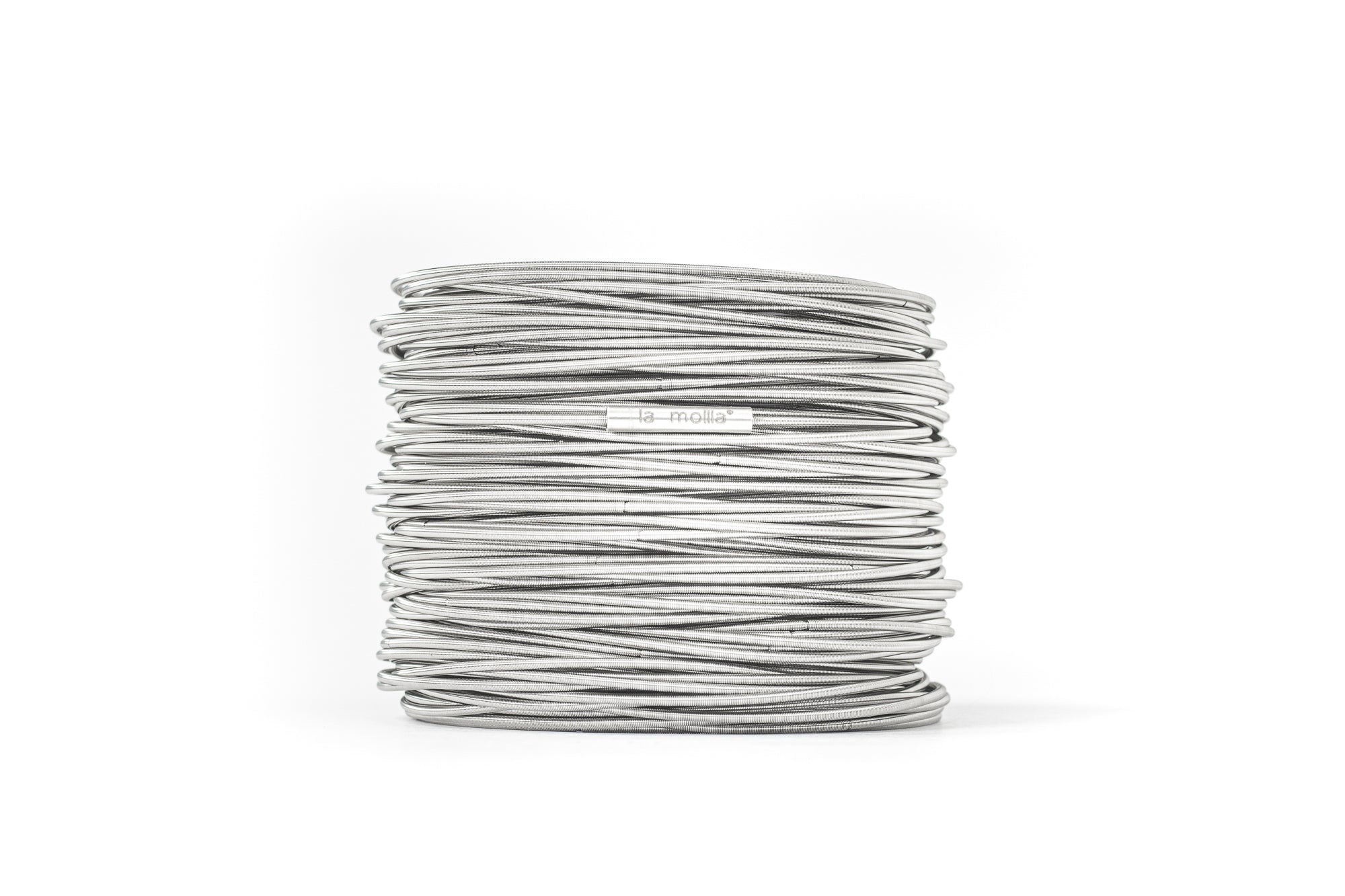 Bracelet (Art.-No. SAB100)
The size you are looking for is not offered, the desired part is sold out? Call us: 0611 37 73 00
Get in touch with us at any time.
Extraordinary, individual, present the jewelry creations of Tiziana Redavid for a very special woman who wants to manifest your self-expression in a captivating simplicity.
The fashion jewelry of Tiziana Redavid stylized into a fashion phenomenon that has crowned its worldwide success in London, New York, Tokyo, Los Angeles.......
Material: non-oxidizing stainless steel springs

The Story:
In February 1987, architecture student Tiziana Redavid visits the factory of a friend in Turin who manufactures industrial springs. The production halls are covered with coiled wires.
The young student is fascinated and, in a game of imagination, decorates her wrists with the objects. She quickly discovers the similarity to African art and the idea arises to reinterpret the industrial objects as jewelry.
One bracelet, for example, is made of 97 stainless steel springs that fit comfortably and easily to the wrist of the wearer. 97 springs for the launch year of "La Mollla®", 1997.

"la Molla" is the Italian name for feather which became the brand name of their label. The three "lll" recall the dynamic movement of a feather.
With a well thought-out strategy, the bracelet is launched on the market for the first time in Paris. After only a short time, the fashion capitals of London, New York, Tokyo, Los Angeles ....... "La Mollla" for themselves.
The press celebrates the creative jewelry as the discovery of the century.
1Arkel: 050h1k3

Bracelet (Art.-No. SAB100)