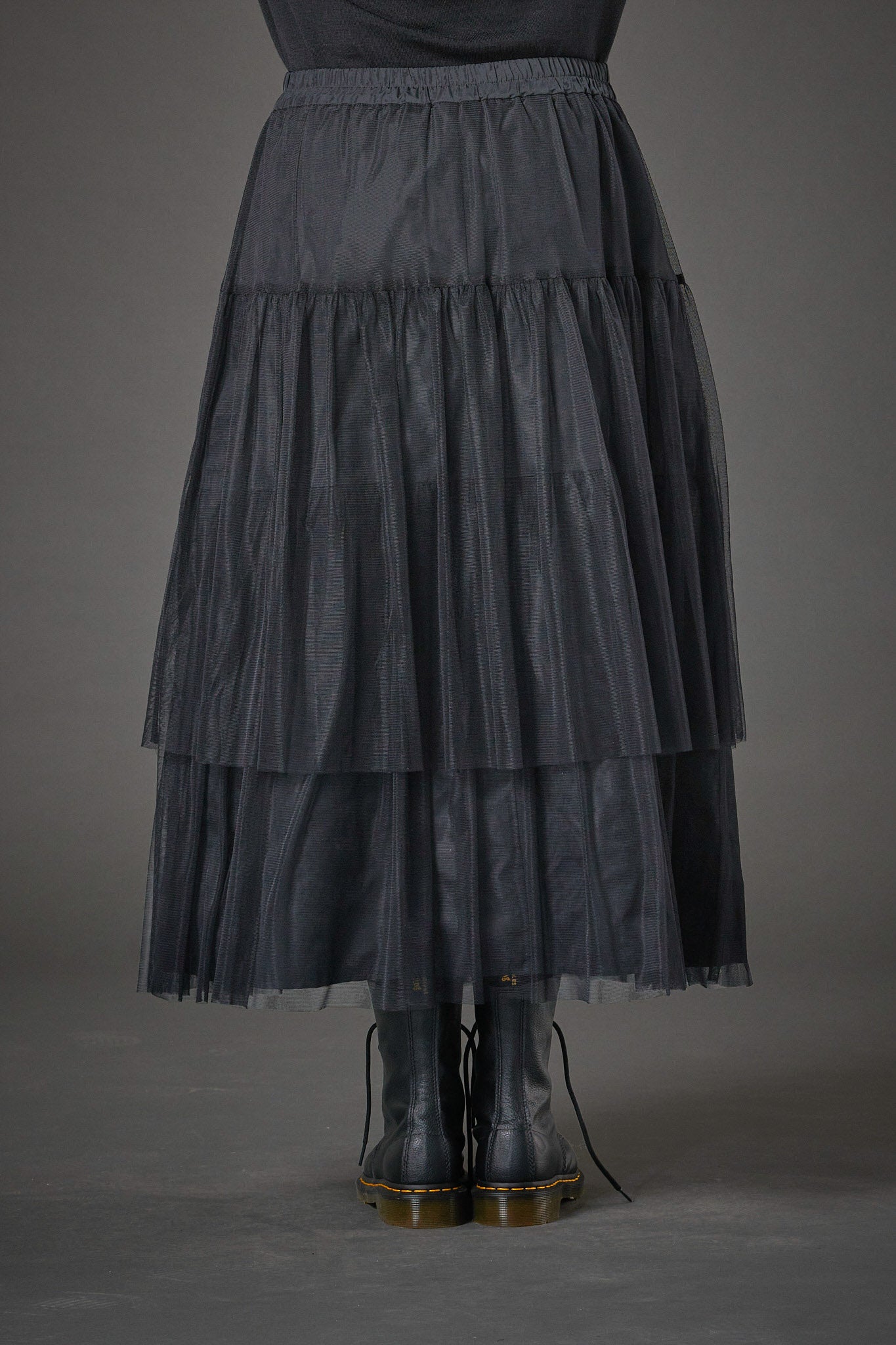 Micro taffeta skirt with tulle (266r2)
The size you are looking for is not offered, the desired part is sold out? Call us: 0611 37 73 00
Get in touch with us at any time.
This skirt combines a slightly thicker taffeta fabric with tulle, which gives it a unique and stylish look. The layers of tulle are ruffled for extra volume and texture.
The skirt has a waistband with hidden elastic for a comfortable and flexible fit.
The fabric combination of taffeta and tulle not only makes this skirt visually special, it is also comfortable to wear, even in cooler temperatures. The mixture of the two fabrics gives the skirt a special touch and makes it an enchanting garment for special occasions or for women who want to express their individual style even in everyday life.
This skirt is an ideal choice for women who are looking for a unique and fashionable look. It is suitable for both festive occasions and individual style in everyday life. With its fabric combination and flared shape, it is a special garment that attracts attention and emphasizes the personality of the wearer.

Care: Machine 30°.

Micro taffeta skirt with tulle (266r2)