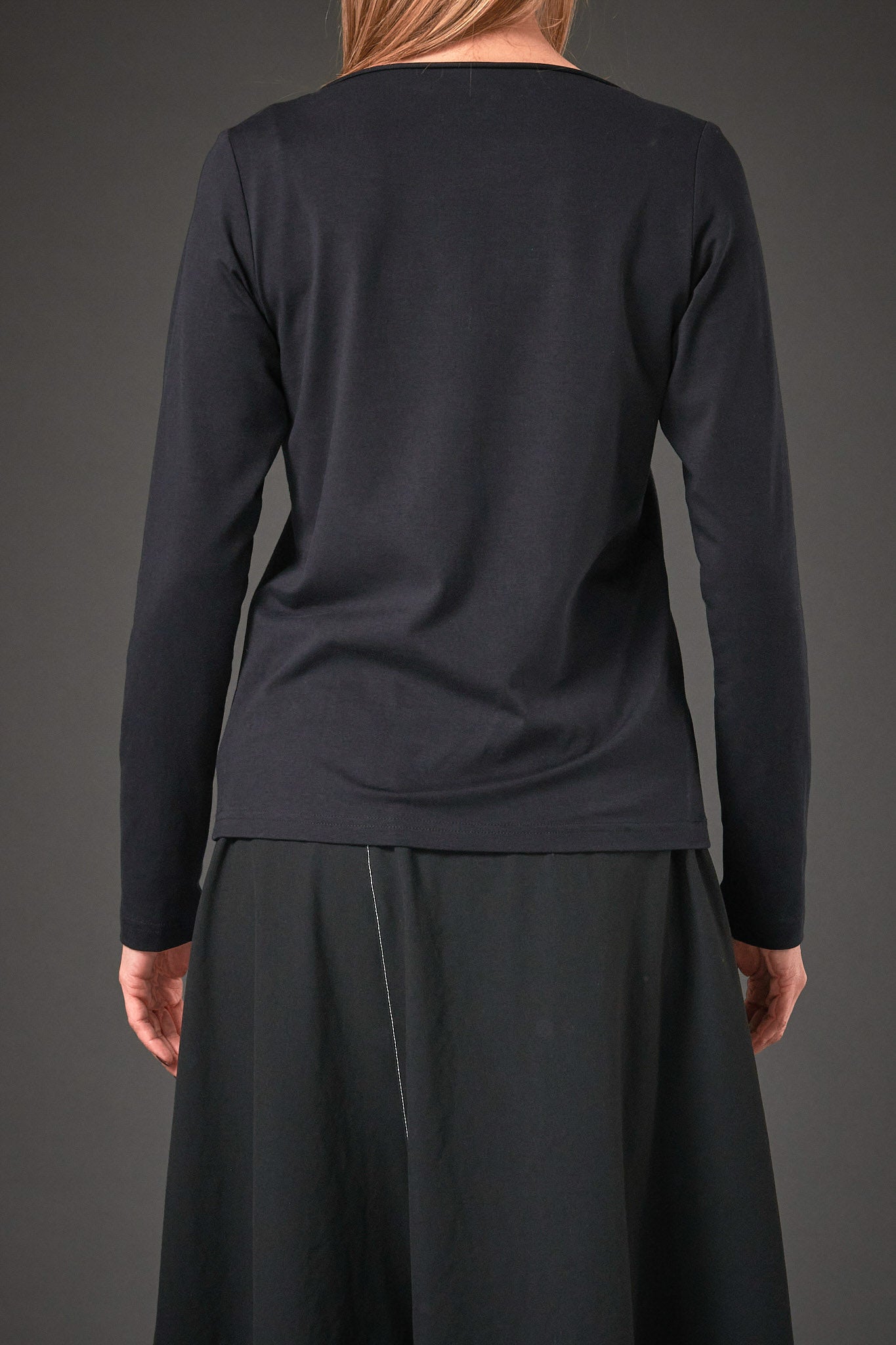 Shirt Supima cotton jersey with elastane (267s1)
The size you are looking for is not offered, the desired part is sold out? Call us: 0611 37 73 00
Get in touch with us at any time.
Discover our shirt with a slim shape and an elegant boat neckline. The special detail is the diagonal seam in the front, which gives the shirt a modern touch. In addition, it is decorated with a black ribbon in the front for a stylish accent.
Made from one of the world's highest quality cotton fibers - Supimacotton. Supima® is the trademarked name for fiber made from one hundred percent American Pima cotton, grown exclusively in Texas and California. Less than 1% of the total Pima crop is allowed to carry the coveted Supima® designation. The individual fibers of this cotton are 35% longer and about 45% stronger than conventional cottons.
Thanks to the use of Supimacotton, this shirt features durability, resistance, softness and breathability. It also has an antipilling finish, so it retains its high quality even after many washes. The material is certified according to Oeko-Tex Standard 100, which means that it has been tested for harmful substances and is therefore safe for the skin.
Made of climate-controlling Supima cotton jersey, this shirt is perfect for year-round wear. Not only does it give you a fashionable look, but it's also comfortable to wear in a variety of weather conditions. Invest in this high quality shirt and enjoy the comfort and durability of Supimacotton.

Care: Machine 30°.

Shirt Supima cotton jersey with elastane (267s1)