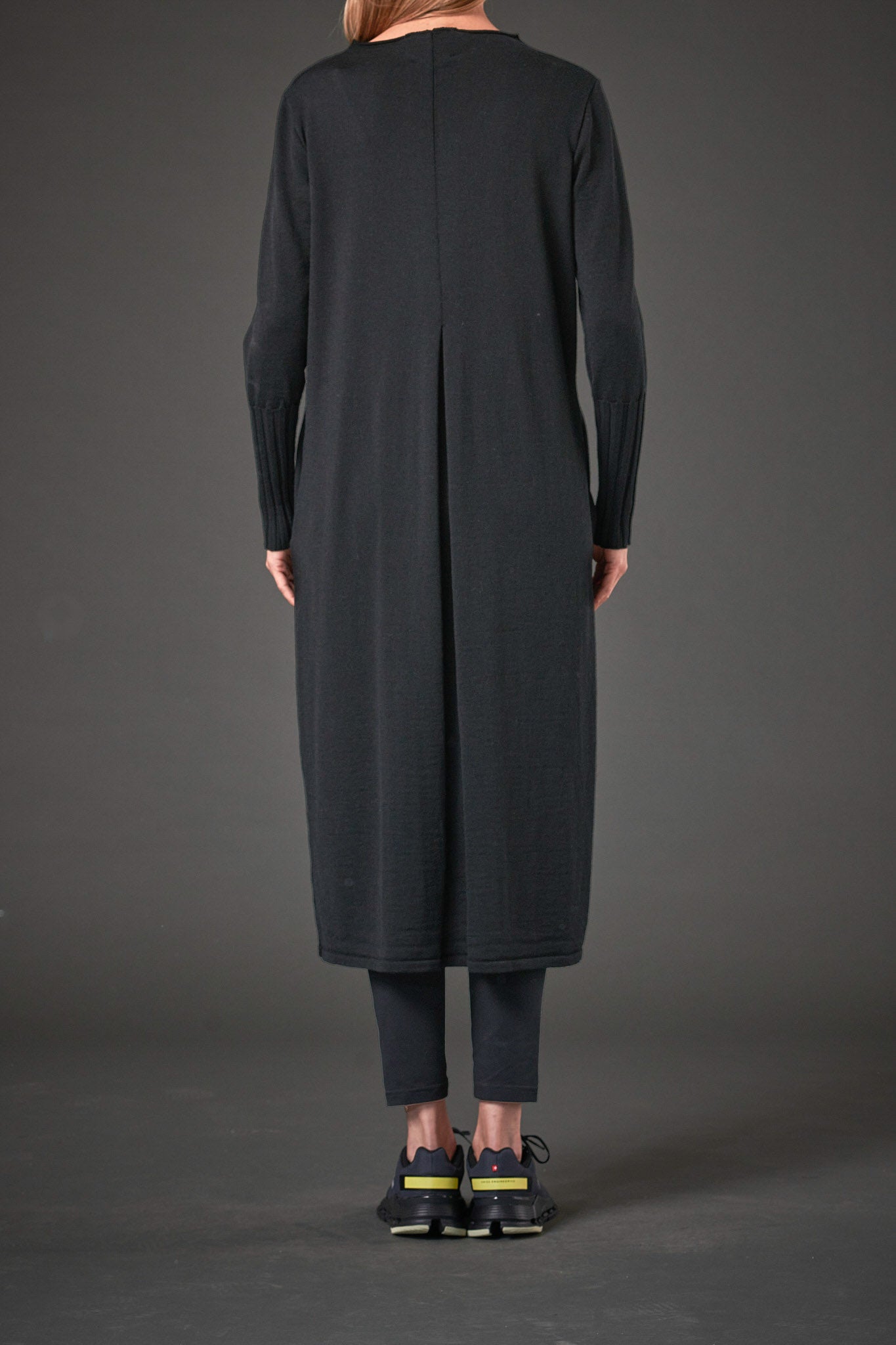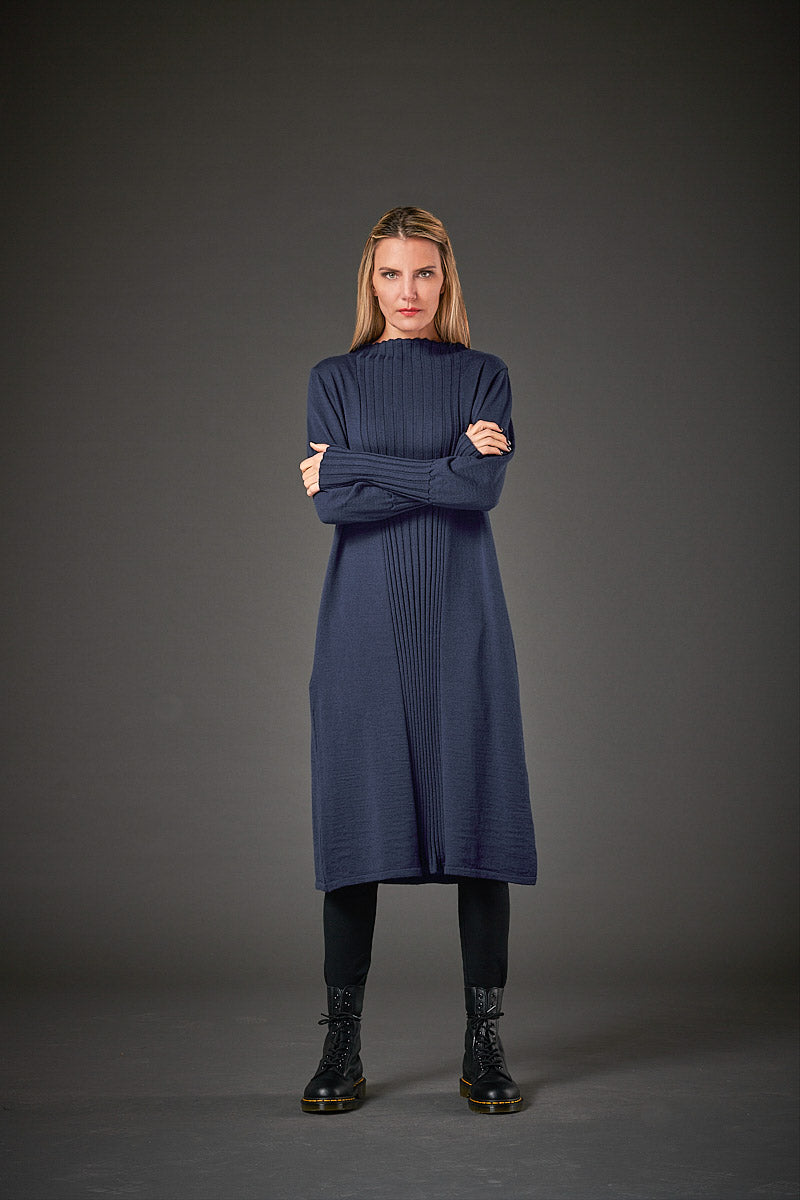 Knitted dress in merino extrafine (250k2)
The size you are looking for is not offered, the desired part is sold out? Call us: 0611 37 73 00
Get in touch with us at any time.
Knitted dress made of high-quality merino wool Extrafine - wearing comfort and sustainability combined!
Our knitted dress with straight shape and short stand-up collar is a timeless garment for fashion-conscious women. The front of the dress features an elegant ribbed design, while the high ribbed cuff on the sleeves is an additional eye-catcher. The back of the dress features a tasteful pleat for extra sophistication. Practical side pockets also provide space for small essentials.
The special feature of our knitted dress is the use of Merino Wool Extrafine. This high-quality wool is certified according to the Ökotex Standard 100 and offers numerous advantages. Merino wool is a valuable natural product that is characterized by exceptional wearing comfort. It is breathable, pleasantly fine and soft on the skin. Whether in cold or heat, merino wool keeps the body temperature optimally regulated and thus ensures a pleasant feel-good climate.
Thanks to its long-fiber structure, merino wool is hardly susceptible to pilling or shrinking. This ensures long-lasting quality and shape retention of the dress. Another advantage of merino wool is its high self-cleaning function, which is made possible by the natural wool wax lanolin. This wool wax has a dirt-repellent effect and prevents unpleasant odors. Simply airing out the dress after wearing brings back the freshness of the natural fibers and reduces the need for washing.
Our knitted dress made of Merino Wool Extrafine thus combines appealing design with sustainable properties. Enjoy the wearing comfort and durability of this garment and at the same time contribute to the protection of the environment. Convince yourself of the quality of our merino wool!
Care: Hand wash

Knitted dress in merino extrafine (250k2)