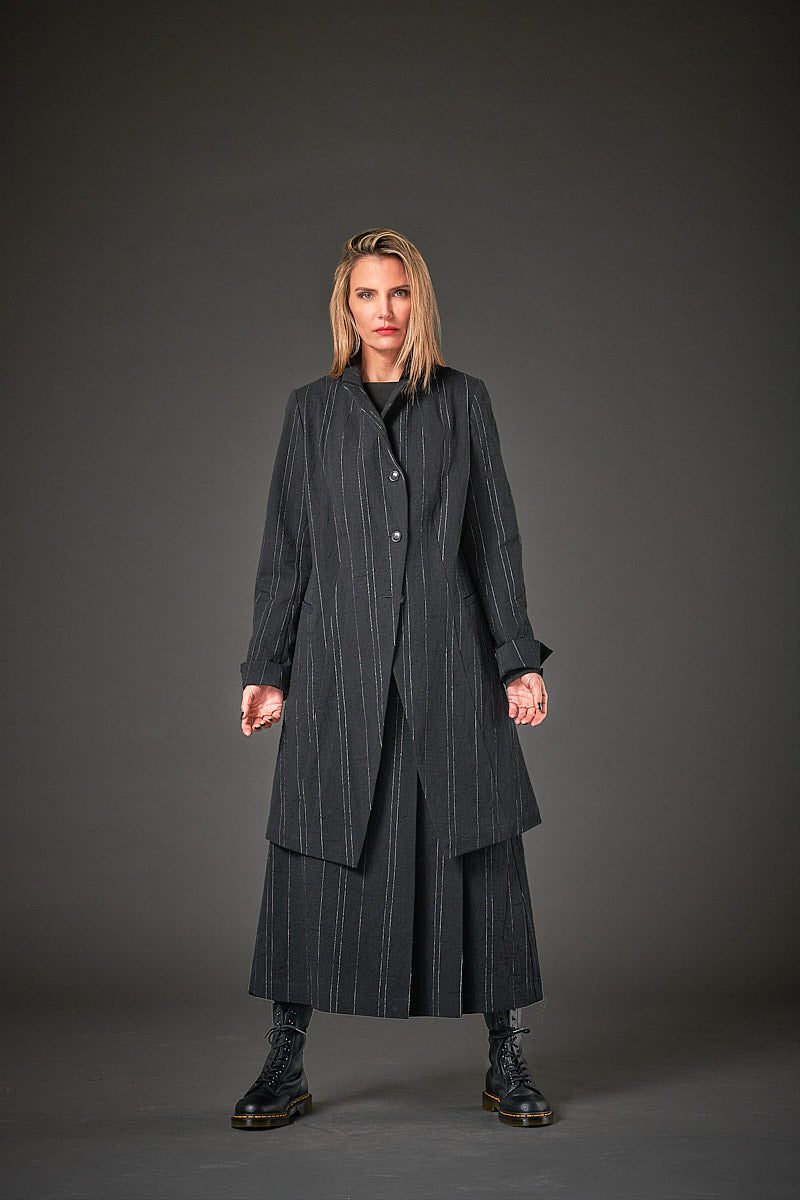 Jacket (frock coat) in cotton wool blend with 4% polyamide (264j2).
The size you are looking for is not offered, the desired part is sold out? Call us: 0611 37 73 00
Get in touch with us at any time.
This fitted jacket (frock coat) for women impresses with its feminine fit. It features a lapel collar and welt pockets in the front for a stylish and practical feature. Darts in the front ensure an optimal fit and an elegant look. A pleat on the back adds a special touch to the jacket.
Longitudinal seams on the back add to the sophisticated look of the jacket. The sleeves are lined for extra comfort and warmth. There is a slit at the sleeve hem for a sophisticated and fashionable touch.
The jacket closes with four buttons that perfectly complete the overall look.
The fabric of this jacket is made of a high-quality cotton blend fabric, produced in Italy by a small manufactory. This manufactory also supplies Japanese designers and stands for quality and craftsmanship. The fabric has a subtle stripe design and a special look that is very expressive. Despite its somewhat compact feel, it wears comfortably and provides a warming function.
(In the peat color, the fabric has a deliberately subtle washed-out surface that gives it an individual character.)
This jacket is the perfect choice for women who are looking for quality, style and comfort in one garment. It is suitable for a variety of occasions and can be worn for everyday wear as well as more formal occasions. With its high quality fabric and sophisticated design, it is an elegant addition to any wardrobe.

Care: Hand wash

Jacket (frock coat) in cotton wool blend with 4% polyamide (264j2).