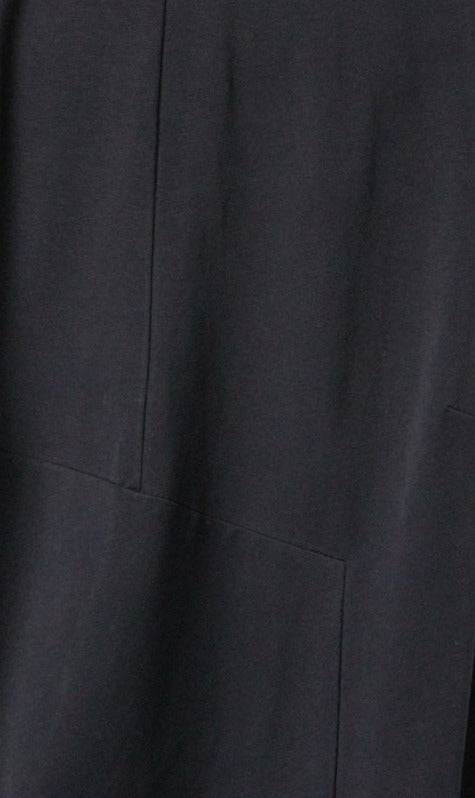 Supima cotton jersey dress with spandex (267k1)
The size you are looking for is not offered, the desired part is sold out? Call us: 0611 37 73 00
Get in touch with us at any time.
This dress has an oval cut that offers a relaxed and comfortable fit. It features front pockets that are discreetly integrated into the seam.
A black band along the front adds stylish accents and gives the dress an extra touch.
The dress is cuffed at the hem. A round neckline creates a classic and feminine look.
This dress is made from one of the world's highest quality cotton fibers, called Supima® cotton. Supima® is the trademarked name for fiber made from one hundred percent American Pima cotton. This cotton is grown only in Texas and California, and less than 1% of the total Pima crop is allowed to call itself Supima®. The individual fibers of Supima® cotton are 35% longer and about 45% stronger than conventional cottons. As a result, this dress is characterized by durability, resistance, softness and breathability. The fabric also has an anti-pilling finish that minimizes the appearance of pilling on the surface. In addition, it is certified according to the Oeko-Tex 100 standard, which means that it is free from harmful substances and is manufactured in an environmentally friendly way.
The Supima cotton jersey used makes the dress comfortable to wear all year round. The fabric is air-conditioning and ensures an optimal body climate.
This dress is the perfect choice for women who value quality materials, comfort and style. With its oval shape and high quality Supima® cotton fabric, it offers not only a relaxed fit, but also a comfortable feel. It is suitable for different occasions and can be worn both in everyday life and special occasions.

Care: Machine 30°.

Supima cotton jersey dress with spandex (267k1)